Sunday, April 26, 2009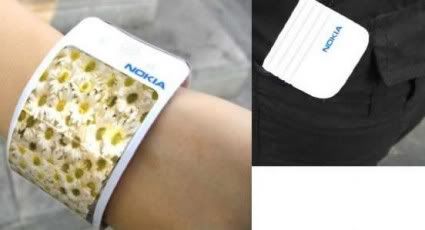 BEND IT AS U WISH AND STILL WRIKLE FREE!!!". NO THIS IS NOT AN AD OF A FAMOUS TROUSERS BRAND….

ITS THE NEW NOKIA 888 COMMUNICATOR.

FEATURES:

Nokia 888 is a mobile device designed for freedom and fun. You can change its form according to your needs. It is aimed at young consumers who engage in many different activities. The target group is very mobile and engaged in so many different things during the day. Tamer's design adapts to the moment, the place and the function.
Other Recommended Posts